---
Starla Schwartz, LMP
Spa Director


Starla Schwartz is a Licensed Massage Practitioner with a background in skincare. She has worked in large corporations as well as in her own business for over 19 years.  Her passion for making others look and feel good about themselves led her to work and care for a person's whole body.  She was accredited at Bellevue Massage School.  She has worked as a massage therapist since 1999.
All Star Massage and Spa is a place where she and the staff combine their talents of health, wellness and relaxation by promoting massage, body treatments and skin care. Together with other knowledgeable estheticians and therapists she gives back to her community by donating to women in need. She hopes you will find this day spa a place that will fill you with a sense of peace, relaxation, and health.
Cheryl Allison, LMP


Cheryl, a massage practitioner since 2006, uses a combination of techniques.  She focuses on deep tissue, injury treatment, sports massage, pregnancy, hot stone and Swedish massage. She enjoys the healing arts and gives emphasis to your overall well-being. She is very tuned in to each persons needs. Stretching your muscles is part of her approach, as is finding deeper tension and assisting it to dissipate.
Rachel Rubin, LMP


Believe it or not, Rachel has worked on and off with All Star since she was 17 years old! She started working for All Star in High School. She has a professional approach to massage therapy and a vast knowledgeable of massage techniques.

Bev Brooks, LMP


Bev has been on the All Star Team since 2008. She attended Bellevue Massage School in 2012, graduating top of her class. Her interest lies in eastern massage techniques, particularly ayurvedic massage, which she incorporates into both treatment and relaxation massage along with western techniques. An avid animal lover, she plans to expand her expertise to include animal massage and hydrotherapy.
Alex Proell, LMP
Alexandra Proell is a licensed massage practitioner. She graduated from The Cortiva Institute of Massage in 2012 after completing the 1500 hour program. Alexandra enjoys helping her clients relax and unwind from their daily stress while focusing on the client's problem areas. She has experience with a variety of treatments, such as hot stone massage, Swedish massage, treatment massage, hydrotherapy, body exfoliation, and body wraps.

Joni Bachellerie, LMP/Cosmetologist
After graduating from Cortiva Institute in 2011,  Joni began practicing massage therapy at All Star Lake Spa combining it with her cosmetology skills. She continues to further her love for skin care by taking ongoing classes. Being certified in reflexology enhances her massage skills. Her background in nutrition is something she passionately shares. She believes exercise is an important ingredient to good health and has made it a regular part of her life.  During her off time she enjoys music, dancing and yoga.
She encourages her clients to achieve a better quality of life through self-care, compassion, exercise and diet.
Sara Romines, Aesthetician


Sara attended the Euro institute School of Aesthetics where she successfully graduated in 2003.  Since then she has been working as an Aesthetician. Her expertise includes Epicuren Advanced Enzyme Skin Treatments, Bio-Therapeutics Microcurrent Technologies and Synergie Face and Body Treatments. In addition to facials and waxing Sara is certified in Lash Extensions.
Amanda Hong, Medical Aesthetician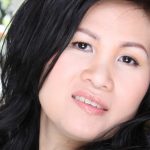 An experienced aesthetician who enjoyed working in a Medical Setting and Spa, and licensed in Medical Esthetics and as an Esthetician of Washington, California, Arizona. I have a background in both a Medical Setting and Spa! My goal is to personalize every treatment to address your skincare. I enjoy doing Laser Treatments, Electrolysis, Permanent Cosmetics, Microneedle, Chemical Peel, Lymphatic drainage, Facials, Microdermabrasion, Cellulite, Photo Rejuvenation, Acne Treatment, Waxing, Vitamin-C & Collagen, Make-up, Dermaplaning, Microcurrent and Lighting Therapy. I have extensive knowledge of all products used and sold.
James Schmidt, LMT

Jim Schmidt has done massages and hand/foot reflexology at Allstar Lake Spa since 2015. Previous to that he was owner/director/ instructor of Bellevue Massage School Center for Healing Arts, a state licensed private vocational school. Jim learned many effective bodywork methods from the excellent massage instructors that he had the privilege to teach with. Jim does great massages – he'll give you his best; he wants you to de-stress and be happy and healthy. Come experience his work. He'll work with you to come up with the kind of massage you need to feel better.
Monica Tooley, LMT