Welcome to All Star Massage and Spa, exclusively located on Lake Bellevue. We are delighted you have chosen to explore our site. We invite you to join us today as the beginning of your journey toward achieving the balanced lifestyle and total wellness you seek. Relax, rejuvenate and revitalize, come heal and nurture yourself.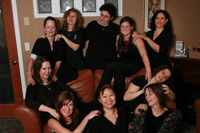 Our spa specializes in massages. Medical massage that focuses on physical healing and rehabilitation of the body to improve your overall well-being. We also offer many techniques in wellness massage that center around relieving stress and anxiety, renewing your body, mind, and soul. Our most popular is the hot stone or deep tissue massages.
We accept most major insurance provider plans, including Aetna, First Choice, Regence, Premera, Blue Cross, Blue Shield, United Healthcare, and Kaiser Permanente.  We also accept PIP and Workers Compensation claims.
You are our honored guest, and our goal is to create a spa experience that makes you feel your absolute best, both inside and out. That is why we also offer a wonderful selection of traditional spa services in skin and waxing, restorative body treatments, and the synergie microderm and toning treatment. 
"Whether you seek a program of medical healing, a day of indulgence, or both kinds of care, we are the only spa for you." — Starla Schwartz, Owner, and Creative Director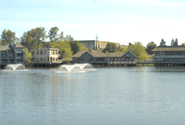 Our multi-therapist team of state-licensed professionals offers the best in both products and services, featuring the Epicuren, Image Skin Care, and M'Lis products. Our therapists and estheticians work together to customize care for each client's individual needs in facials, massage, and body treatments. 
We are the perfect retreat for guests residing in the greater Eastside and Seattle metropolitan areas. We are conveniently located just minutes from the finest dining, shopping, and recreation of downtown Bellevue, the perfect get-away for both local and out-of-town clients. Our spa proudly serves the Bothell, Bellevue, Issaquah, Kirkland, Mercer Island, Newcastle, and Sammamish communities. 
Each one of us is unique and diverse, striving to reach and fulfill our highest potential – our healthiest and most rewarding life. A visit to All-Star Massage and Spa is the first step on your path toward healing, looking, and feeling your best.  Let's help you get started to create the harmony and balance you need. We are here to serve you.
Make your self-care a priority by escaping to the lake at All Star Massage and Spa today. Appointments encouraged. Unwind in our relaxation room, sip a cup of tea, and enjoy yourself. We look forward to meeting you soon.